Tell your Representative to Support Rep. DeSantis and Sen. Vitter!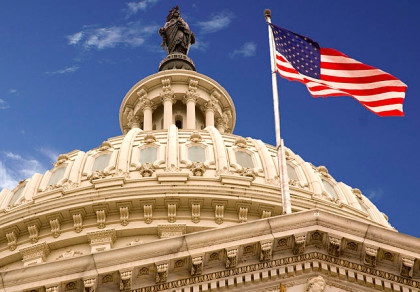 Write to your Representative and tell them to support DeSantis/Vitter!


Louisiana Sen. David Vitter and Florida Congressman Ron DeSantis have proposed an amendment to the government funding bill to eliminate the illegal special exemption from the health care law that Obama gave to the "special people" of Congress.

Adding the DeSantis/Vitter amendment to the government funding bill is the best way at this stage in the process to continue to work towards repealing ObamaCare and replacing it with patient-centered, market-oriented health care.
**As soon as you complete the information on this page you will be taken to a draft letter which you should feel free to edit and make your own or you may leave it the way it is.**
Post Public Comments
Public Comments (1,680)
Feb 24th, 2015
Andrew S. from Bethlehem, PA signed.
Aug 6th, 2014
Marilyn F. from Mount Laurel, NJ signed.
May 21st, 2014
ALFRED N. from New York, NY writes:
YO, WE'L SAY IT AGAIN, WE DONT WANT O CARE PERIOD! & WE STRONGLY SUPPORT THIS AMEND, WITH MOR PERIODS!! AL&VETS
May 21st, 2014
Charles L M. from Natchitoches, LA signed.
May 12th, 2014
Someone from Santa Maria, CA signed.
Apr 29th, 2014
Someone from Largo, FL signed.
Apr 7th, 2014
iran c. from Cincinnati, OH writes:
THANK YOU FOR SAVING ME- IT IS ONLY YOU WHO CARE ABOUT OUR GOD GIVING SOUL. NO ONE ELSE. GOD BLESS MY BROTHERS EVEN AS YOUR VOICE HAS CHANGED INTO THE WOMAN AFTER 30 YEARS. LET OUR BELLS RING ON THIS DARK DAY.
Apr 5th, 2014
Eleanor M. from Moorestown, NJ writes:
NObamacare!
Jan 20th, 2014
Daniel M. from Brighton, TN writes:
Sovereign immunity was one reason for the American Revolution. Government is a servant not a master.
Nov 16th, 2013
George H. from Jacksonville, FL writes:
Everyone should use the same health care or not at all!