Tell your Representative to defund ObamaCare!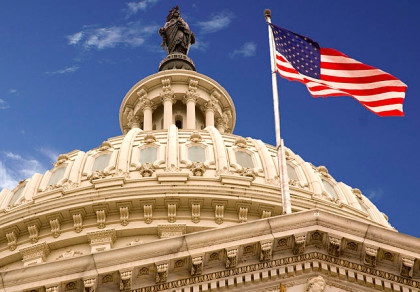 On July 11th, The U.S. House of Representatives will once again vote on full repeal of Obamacare, but we also must prepare for the next step in the war.

Contact your Representative and ask them to sign on to Congressman Jim Jordan and Congresswoman Michele Bachmann's letter to House Leadership urging them not to put forth legislation that funds the implementation of Obamacare.
Fill out the boxes below and you will be brought to a suggested letter that you can modify or use as you see fit to contact your Representative directly by email on this important issue.
Post Public Comments
Public Comments (2,072)
Mar 30th, 2015
Linda F. from West Memphis, AR signed.
Mar 21st, 2015
Jeanne C. from Islip Terrace, NY writes:
Since Obamacare, my insurance premiums through my employer has skyrocketed forcing my portion to go up. In addition, my doctor visit co-pay has doubled as well as my deductable. Myself and my co-workers avoid going to the doctor because we cant afford to but yet are forced to carry health insurance. We view this as unconstitutional. It's not that people don't want health insurance but it's to the point that it's either have it and lose your home, have it and dont feed your family for a good week or cancel and pay penalties? Which is counterproductive, this Obamacare is and is going to continue to destroy families. Please Defund Obamacare Now!
Mar 5th, 2015
Someone from Saint Michael, PA writes:
Forcing hard working citizens into Medicaid is not representative of a country that once touted "My Country, 'Tis of Thee" as a national anthem: "let freedom ring" is such a sham when it comes to The Affordable Health Care Act. Wake up America, your rights as citizens are disappearing fast.
Nov 10th, 2014
David H. from Acworth, GA writes:
Now is the time to defund Obama Care if we can't repeal it completely! We elected the Republicans to repair the damage the Democrats have done. Please work to defund or repeal this for all of us.
Oct 24th, 2014
MARIA B. from Lake Worth, FL signed.
Oct 24th, 2014
MARIA B. from Lake Worth, FL signed.
Apr 29th, 2014
Someone from Chula Vista, CA signed.
Mar 10th, 2014
Maryann M. from Birdsboro, PA signed.
Jan 26th, 2014
Jacob C. from Maysville, KY writes:
There's no f-ing way anyone can afford this crap. The stuff I can afford is just as bad any at as not having any at all. The deductibles are outrageous, good luck for anyone who bought into his s--t and signed up. Let me know how it goes when your first blll smacks you in the face. Defund and get him out of the white house. The worst president ever.
Dec 8th, 2013
Someone from Anaheim, CA signed.