STOP the latest Obama overreach!
Vote YES for the Common Sense Nutrition Disclosure Act (H.R. 2017)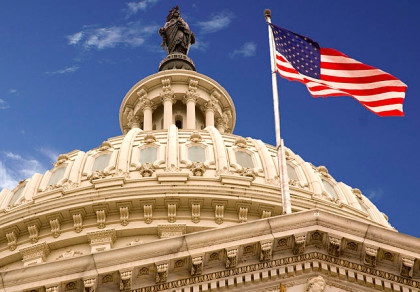 One of the burdens placed on small businesses by Obamacare regulations has been the requirement that restaurants provide voluminous nutrition information in their menus. And the government has defined "menu" in such a way that even a promotional item that mentions or pictures food has to have the nutrition information included.
The Common Sense Nutrition Labeling Act would fix this nanny-state overreach. The bill number is H.R. 2017. The House of Representatives will probably vote on it tomorrow.
Please contact your Representative now and request a "yes" vote on H.R. 2017.
Fill out your name, add a public comment if you'd like, and click SIGN THE PETITION. The next screen will find your Representative and show you a sample letter to send.
Post Public Comments
Public Comments (300)
Sep 3rd, 2017
David T. from Winter Park, FL writes:
Repell the obamacare
Aug 20th, 2016
ROGER M. from Stow, OH writes:
we must stand up against Obama, for our freedom's.
Jun 28th, 2016
Someone from Glendale, AZ signed.
Jun 26th, 2016
Kathleen G. from Arabi, LA signed.
Apr 18th, 2016
Dawn G. from Decatur, IN writes:
Obamacare has no business in what is put on the menus of any restaurants
Apr 4th, 2016
art p. from Morrisville, PA signed.
Mar 30th, 2016
Someone from Moorestown, NJ signed.
Mar 2nd, 2016
Someone from Mckinney, TX signed.
Mar 1st, 2016
Dorean S. from Knoxville, TN signed.
Feb 18th, 2016
Helen W. from Clearwater, FL signed.