Internet Tax? Let's be Fair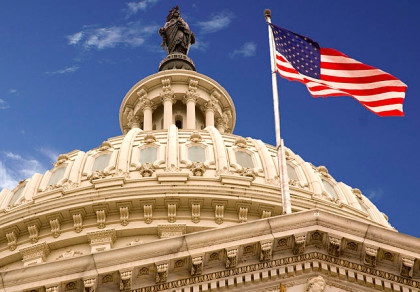 The Marketplace Fairness Act (S. 743) is a common-sense solution to the unequal tax treatment of online retailers and their brick-and-mortar competitors that affirms federalism by empowering states to make their own revenue policy choices.

Contact your Representative NOW and ask them to SUPPORT the Marketplace Fairness Act!

Post Public Comments
Public Comments (407)
Aug 11th, 2014
Merle S. from Colville, WA signed.
May 21st, 2014
james p. from Goldendale, WA signed.
Apr 29th, 2014
Someone from Largo, FL signed.
Jul 13th, 2013
Natalie H. from Mankato, MN signed.
Jul 5th, 2013
Michelle C. from San Antonio, TX signed.
Jul 3rd, 2013
Dave R. from Radcliff, KY writes:
Revenue enhancement? Sounds like more spending and taking more of my hard earned money. My can't Washington live within it's means just like we have to do. I believe in pay as you go. No more debt!
Jun 24th, 2013
Gale G. from Woodstock, GA signed.
Jun 5th, 2013
Someone from Dewey, OK signed.
Jun 4th, 2013
David H. from Fredericksburg, TX signed.
May 31st, 2013
Sharon G. from Greenwich, CT signed.