H.R. 2009: ''Keep the IRS Off Your Health Care Act of 2013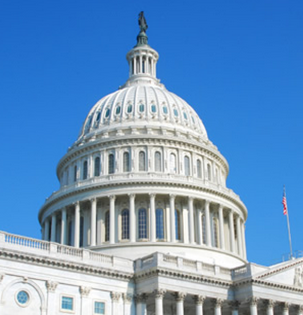 Our good friend Dr. Tom Price, who represents Georgia's 6th Congressional District, is taking the bull by the horns - but he needs your help.

He has introduced a bill -- H.R. 2009 -- that would prohibit the Internal Revenue Service from implementing or enforcing any provisions of the president's health care law.
Please write to your Representative and Senators TODAY and ask them to support Dr. Price's legislation.
The text of the bill can be found here.

Post Public Comments
Public Comments (801)
Aug 6th, 2014
Marilyn F. from Mount Laurel, NJ signed.
May 21st, 2014
james p. from Goldendale, WA signed.
Apr 29th, 2014
Someone from Largo, FL signed.
Nov 9th, 2013
Patricia M. from Stevensville, MT signed.
Oct 21st, 2013
Barbara M. from Lakeland, FL signed.
Oct 2nd, 2013
Janice M. from Hingham, MA signed.
Sep 26th, 2013
Kim R. from Springfield, OH signed.
Sep 24th, 2013
Denise M. from Melrose, FL writes:
IRS CANNOT BE TRUSTED WITH HEALTHCARE
Sep 24th, 2013
Tracy C. from Hurricane, UT writes:
IRS is a rogue out of control organization, with more power than it can handle prudently now, they should not be given even more power to abuse. Thank you!
Sep 22nd, 2013
Anita D. from Saint Louis, MO writes:
I can think of nothing so abhorrent to a citizenry than to be FORCED into a program (to abide a law) that dehumanizes each citizen. Its unconstitutionality (on multiple levels) promises future like legislation - it is very foreboding – however, ACA/ObamaCare is insidious enough for our deepest concerns. Plus it destroys our economic security: fewer jobs, fewer FT jobs, less corporate profits, etc. Plus it results in HIGHER premiums, HIGHER deductibles, REDUCED/RESTRICTED coverage, LESS CHOICE, FORCED change - all opposite to Obama PROMISES. Many were hoodwinked. We have been betrayed by our PRESIDENT, CONGRESS, and our HIGHEST COURT, by JOHN ROBERTS, specifically. If this doesn't reverse course, if Congress doesn't defund the ACA, and continue to cripple this law, well, a divided country will become a country with a huge chasm between true Americans and the rest. That there are non-benevolent motivations behind ACA is betrayed simply because the law's existence ignores the reality of government-controlled healthcare implemented in other countries… AND let us not ignore the reality that anyone and everyone who can be exempted are being so. That leaves the rest of us – the huge majority – who as Americans naturally revolt against unequal treatment. We are Americans. Special classes of people are anathema to our identity. We are being advised in writing and on radio by Betsy McCaughey* to tell our doctors to "keep two books": one (for the Federal Government, dishonest in its content and/or omission); the other, an honest record of our health and confidences. Dr. McCaughey COULD be a fruitcake, but IMHO, she is very clear-eyed and knowledgeable/educated and has a political background. See below for more info. I've thought about her recommendation (seemingly genuine and in earnest). Such a request demands a deep trust of a doctor, which, in my experience, I cannot claim. What might the doctor record, should he turn down my request? Such an arrangement requires complicity between me and my doctor - a willingness on both our parts to deceive the Federal Government. (Dr. McCaughey's recommendation may be against the law, or, simply a deceit with consequences that only the Federal Government has power to inflict.) As within a gang of thieves or drug dealers, no one feels safe – too much dirt on each other to trust each other. So as my relationship between my doctor has morphed into something with a shaky foundation, I now need to have in the back of my mind: How much can I trust him? What should I tell him for that second "book?" And, like most people, I have more than one doctor, and many more healthcare players in my life. You can lie, but can you lie consistently? I'm not a good liar. Nor do I want to lie. There's only one question written to the ACA that's disallowed: Do you own any firearms? All other questions are allowable, questions that have nothing to do with your health, or the reason you sought healthcare.