Contact your Senators today! National Debt Out of Control
S.2182 Cut Cap & Balance Act of 2015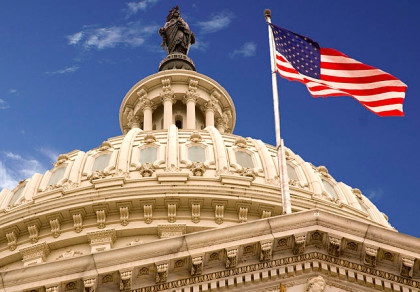 Senator Rand Paul of Kentucky introduced S. 2182 the Cut, Cap and Balance Act of 2015 on October 19, 2015.
But he needs the support of his colleagues in the Senate. Please urge your Senators to support S. 2182.
With the public debt of the United States now past 18 trillion dollars it is time for the United States to take action to protect the future of the American People.
The Cut, Cap, and Balance Act is a reasonable measure to pull America back from the brink of bankruptcy before it is too late.
Use the letter provided to send your Senators a letter, or create your own.
FIRST fill out the form below and add any comments you want to show on our TAKE ACTION page.
CLICK Sign the Petition to access sample text for your letter and we'll do the rest...ensuring your Senators will get an email message from you.
Thanks for taking action!
Post Public Comments
Public Comments (261)
Apr 21st, 2016
Juan G. from Haledon, NJ signed.
Feb 11th, 2016
Richard F. from San Diego, CA writes:
Senators Feinstein and Boxer, this nation is now more than 1$19 trillion in debt, something has to give, iin a should not be more taxes. The correct answer is cutting spending. Please do your part in supporting this bill.
Feb 11th, 2016
Tom S. from Woodstock, GA signed.
Feb 11th, 2016
Carlos L. from Miami, FL signed.
Feb 9th, 2016
Deidra M. from Bronx, NY signed.
Feb 6th, 2016
Someone from Roselle, NJ writes:
May god bless America!
Feb 4th, 2016
Catrina G. from Opa Locka, FL signed.
Nov 8th, 2015
Someone from Grandville, MI signed.
Nov 1st, 2015
virginia c. from Sparta, TN signed.
Nov 1st, 2015
Jerold D. from Sanford, NC writes:
A majority GOP Congress must act!