Call for Conservative Solidarity on ObamaCare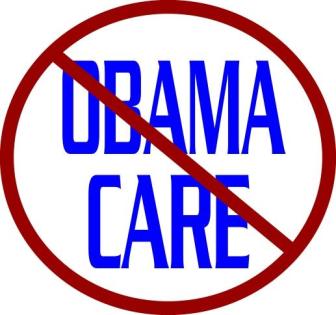 Write to your U.S. Senators (placing priority on the Republicans) NOW and tell them you want these two things:

1) Harry Reid must allow at least one vote on the House bill as is.

2) Your Senator should support a 60-vote threshold by threatening to support a filibuster of any effort that would add ObamaCare funding back into the House bill.

America cannot afford ObamaCare. A growing majority of the American people disapprove of the law, as more and more of its disastrous effects are revealed on a weekly basis.

**After you input your information below, you will be taken to a letter which you can then fill out and send to your Senators.**
Post Public Comments
Public Comments (1,072)
Oct 24th, 2014
MARIA B. from Lake Worth, FL signed.
Aug 11th, 2014
Merle S. from Colville, WA signed.
Aug 8th, 2014
Someone from Riverton, NJ writes:
Obama Care has been a disaster. Please consider something simple like allowing selling insurance across state lines. Thank you for your consideration
Aug 6th, 2014
Marilyn F. from Mount Laurel, NJ signed.
Jun 11th, 2014
Eleanor M. from Moorestown, NJ signed.
May 21st, 2014
ALFRED N. from New York, NY writes:
YO, O CARE IS AN UTTER FAILURE & WE WANT A 60 VOTES, ON NOT FUNDING THIS TITANIC SHIPWRECK PERIOD! AL&VETS
Apr 29th, 2014
Christopher B. from Largo, FL signed.
Oct 9th, 2013
Someone from La Jara, CO writes:
1. I do not want our gov't to have "life and death" control over everyone. 2. Congress must live by all the laws they impose on us.(Why did they opt-out of Obamacare? Why can't we have the same freedom?) 3. IRS has already proven that they punish conservatives (tax-exempt status scandal) 4. Freedom of Conscience must be protected from gov't coercion (from IRS).
Oct 8th, 2013
Someone from Celina, OH signed.
Oct 5th, 2013
elizabeth & walter P. from Riverside, NJ writes:
LET'S GO REPUBLICANS! I don't want to pay for illegal aliens' insurance. I don't want to pay for abortions. I don't want to pay for anybodys birth control. It's ridiculous.